Hydrogen has great potential as a renewable energy carrier and is only now beginning to be tapped. Corvus is on the forefront of hydrogen application engineering and is actively working to make hydrogen generation and distribution both economically rewarding and logistically viable.
We focus on renewable-powered electrolysis, stationary fuel cell power generation, and fuel cell transportation applications. Our staff has real-world project experience with global manufacturers across all major fuel cell technologies, including PEM, molten carbonate, and solid oxide.
We are committed to finding pragmatic, cost-effective solutions to build the hydrogen economy.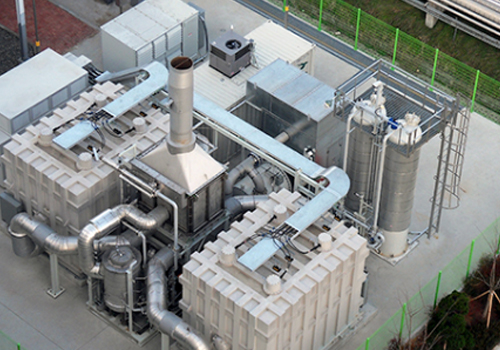 Electrolysis Plant Design/Build
We provide a turnkey, fully-integrated design and construction package that includes the electrolysis process, including feedstock processing and renewable power. Our mission is to fulfill the utility's technical requirements for commercial operation, and provide plant designs and construction methods that reduce cost, improve the Owner's financial return, and accelerate speed to market.
Hydrogen Storage & Distribution Systems Design/Build
We engineer and build hydrogen storage and distribution systems of various sizes for reliable operation with high throughput and efficient power usage.
Hydrogen Dispensing Systems Design/Build
Keeping the customer's experience in mind, we design heavy and light-duty hydrogen dispensing systems for fuel cell-powered fleets and retail refueling applications.
More Solutions from Corvus